About Graham Garner and Partners
In 1971 Graham Garner and Bob Hairsine established Graham Garner and Partners, a civil, structural & geotechnical engineering consultancy. Graham and Bob later founded Computer and Design Services (CADS) whose specialist computer aided design and analysis software is used by designers across the world. With this background Graham Garner and Partners are able to make use of an extensive range of computer design software.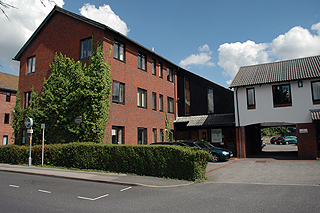 In 1992 Quality Assurance procedures were established and third party accreditation was achieved in 1998. This has been held continuously since that time and provides a quality driven framework for the Company.
In 2005 Graham Garner and Partners added environmental risk assessment to its site investigation services.
The Company still operates from Broadstone, Dorset providing consultancy services throughout the country to a range of clients from multi-national companies to individual householders.
Although the founders retired some years ago the current directors and staff remain committed to maintaining and enhancing the original standards of design and service.
Our Memberships